Ten Winchester primary schools took part in the "Birds in Winchester" art competition organised for the first time by The Cameron Bespolka Trust and hosted by Pilgrims' School. Pupils from Year 3 to Year 8 were invited to enter a drawing, painting, collage, textile or photograph that focused on birds that can be seen in and around Winchester.
"We were incredibly impressed with the high standard of entry and creativity of the children," commented Judge Sharon Harvey, who joined former Pilgrims' parent Puff Morgan-Giles and former Pilgrim's Head of Art Jane Jenner, all themselves local artists, in judging the competition. "Many birds were featured including Goldfinch, Owl, Magpie, a Jay bird, Blue Tit, a Green Woodpecker, Peregrine Falcon, Swan, lots of Robins and one pupil entered a collage of the Chickens in her garden!"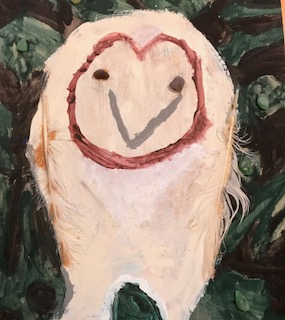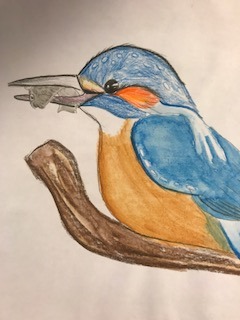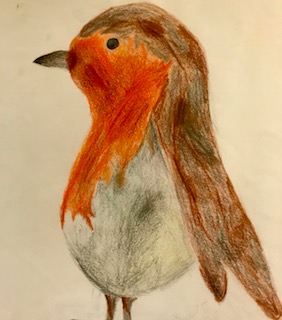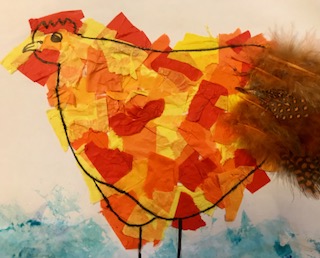 There was an excited and lively atmosphere at the Prize-giving ceremony held in the Pilgrims' Hall on the afternoon of 14 Mach as pupils from all participating schools found out if they had won one of the top three prizes in each category or been Highly Commended. Prizes included bird feeders, fat balls, bird Top Trumps, a Bird ID book, a signed book by Michael Morpurgo and a beautiful book The Lost Words by Robert MacFarlane.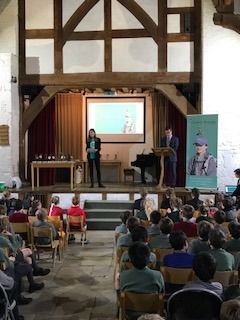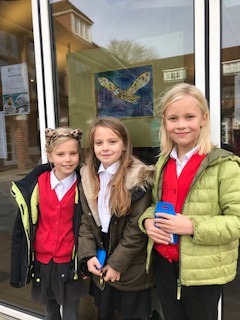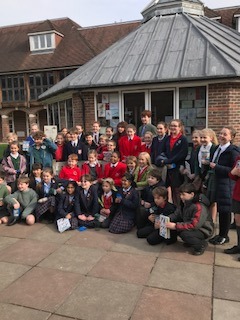 "We were delighted to give out 45 prizes to children at the Prize-giving and in addition over 30 pupils were also given Commendation Certificates," said Corinne Bespolka from The Trust, "St Bede's was awarded the School Prize of a giant bag of bird seed and a feeder as they were the school with the most prizewinners and commendations. The overall prize winner of the Cameron Bespolka Art Award, who the judges and we felt was the one standout piece of art, was awarded to Thea Middleton from Year 3 in All Saints School for her beautiful picture of an owl. Art is an incredible way of expressing a connection with nature."
Thank you so much to everyone who supported us and donated some wonderful prizes:
RSPB
Pets Corner
Hampshire Ornithological Society
The Pilgrims' School
St Bede's C of E Primary School - Winner of School Prize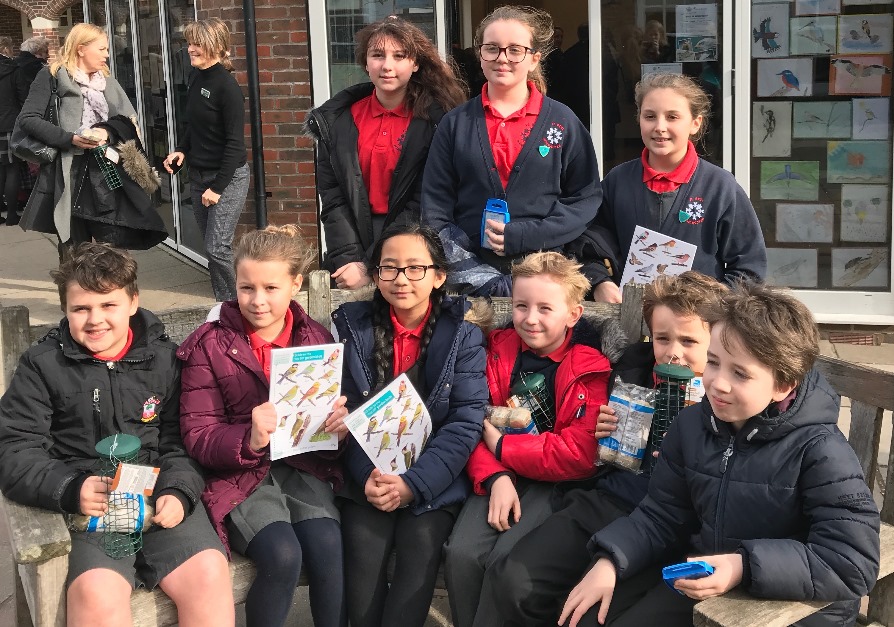 Winner of the Cameron Bespolka Art Prize Thea Middleton from All Saints School